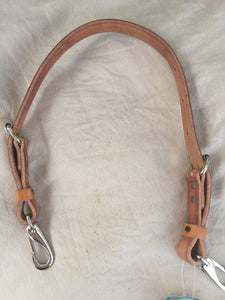 Breast Collar Over The Neck Wither Strap
This over the wither breast collar strap is made from 3/4" Hermann Oak harness, black or medium oiled leather. Nickel roller buckles on both sides and extra holes give the ability to make make adjustments to fit any breast collar. This strap will hold the breast collar up in the correct position over your horses shoulders.
Watch this video by Buckaroo John to learn more!
LT2926