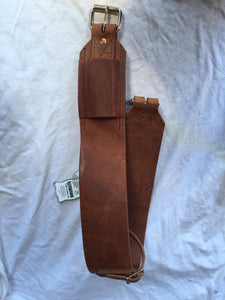 Harness Leather Flank Cinch - 3 1/2"
This Harness Flank back Cinch is 3 1/2" wide and has a nickel plate or stainless roller buckle. This quality cinch is crafted from premium Hermann Oak Harness Heavy Single Ply Leather. Once you use this quality leather you will use no other.
See our billet connector strap to match.
C44