Posted by John Brand on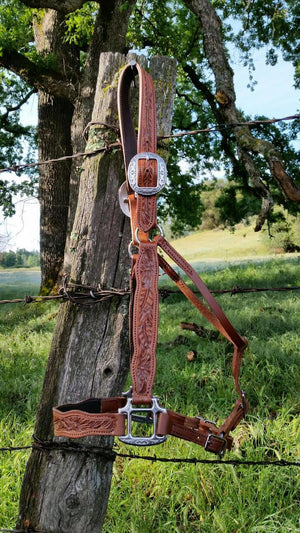 Horse owners are required to make many choices as they care for their treasured equine friends.  One of the most commonly purchased horse care items is also one of the most used and essential items we own, the halter.  Choices available are nylon flat halters, rope halters (also known as string halters), and leather halters.  Halters are typically paired with a horse to match the training development stage of the horse. Another consideration in determining which type of halter is best is choosing one that suits the experience of the handler and of the horse. Of utmost importance is the...
Posted by John Brand on
We wanted to dust off this video back from 2008 and share with you how to rig your saddle's laitgo and off side billets. We all have a first time we've had to do this, and I'm sure each one of us has scratched our heads a time or two! Enjoy!  Head over to www.buckarooleather.com to view our selection of latigo and billets!
Posted by John Brand on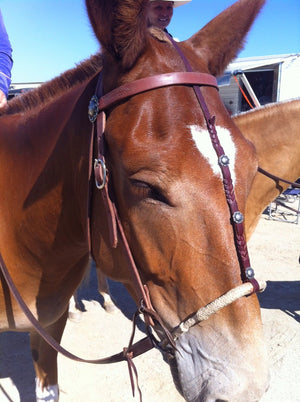 Larger horses, mules and draft horses are becoming more popular every day!!!! This means there is now a large demand for quality American leather horse tack and equipment that fits properly. Large Horses: All large horses have longer heads, are broader across the brow, and have larger throats.   Mules: Following Information is from Horse and Mule Trainer Jerry Tindell. "Mules are built differently than horses due to the influence of the donkey. The donkey gives the mule a broader forehead, larger eyes and a wider base at the ears. The average sized horse brow band is typically too short at...