Posted by John Brand on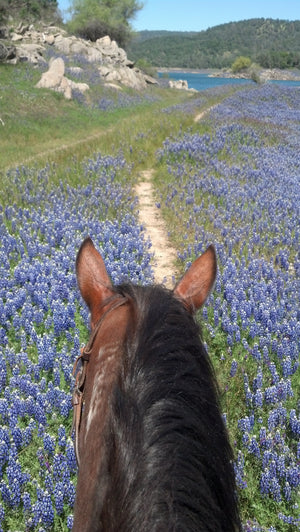 Well, I think I may speak for all of us in the West when I say we are more than ready for spring. Winter was ROUGH. Flooding in the lower elevation and a snow pack in the higher elevations that we haven't see for awhile. Rain, snow, ice, and now....MUD. Sigh. I am ready for the horses to slick out, to get in the back country and ride, although still trying to calculate how long it takes 50+ feet of snow to melt....? While we still have some more storm in the forecast, the weather has been leaning more towards spring, so with that...
Posted by John Brand on

Mother Nature says that winter is here in full force! While the current storm in the Sierra doesn't quite leave much time for scrubbing out your trailer, clear and sunny days are on the horizon.  All types of horse trailers will benefit from a good scrubbing, inside and out.  If you make sure that all waste and dirt are removed, it will help keep your trailer looking good for longer. Here are a few things you'll want to do: Remove your floor mats, scrub them thoroughly.  Clean away all hay and manure, scrub your floor boards and rinse them clean, so...