Posted by John Brand on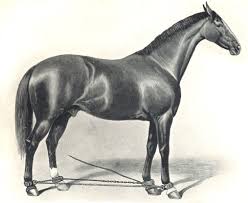 Hobbles are connected loops made from sturdy material, such as leather, that loosely connect a horse's front legs together. Now, I'm sure that can seem quite horrifying and barbaric to people, but let's take a look at where and why they are used. A good horse must know how to tie and all horses must be able to be contained in some fashion. Ground tie, tie to a tree, outside a bar, pseudo tie (that's a fancy word for "fake tying"), cross tie, tie to the side of a trailer, etc. In this day and age it seems we have...
Posted by John Brand on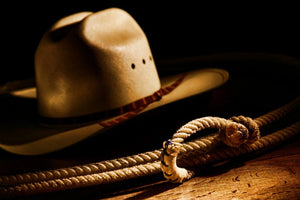 When you picture a cowboy, he is more than likely wearing a cowboy hat on his head. It is the iconic symbol of the cowboy and of the West. There are three main types of materials the hats are made from: straw, palm leaf and felt. Within each of these are low to high quality materials and craftsmanship. The number of X's on the band indicate the quality, be it mixtures of fur or weave of straw.  Straw hats are typically a hot weather hat, and provide decent ventilation on those scorching summer days. They are generally more affordable than...
Posted by John Brand on
The purpose of a breast collar is to prevent the saddle from sliding backwards on your horse's back. Saddle fit is obviously very important, but it's nice to have the security and peace of mind a breast collar provides, especially when climbing hills, packing, roping or branding. The style of breast collar you decide to use will be based upon the type of riding you do and personal preference. The wider the breast collar is, the more the pressure is dispersed across the chest. Here are a few styles of breast collars and a few types of riding they are...